Product Description
The First Smart Tethered Station for Drones
Safe-T is an industrial smart tethered station for UAVs, offering real-time semi-persistent observation and surveillance capabilities thanks to its patented micro-tether. The system is especially suited for:
Persistent Aerial Surveillance
Temporary Telecommunications
Industrial Inspection
Designed for the most demanding missions, SAFE-T has been approved for tethered flights by an official rule-making body; the DGAC (French civil aviation).
Unlimited Flight Duration
A direct power supply from the ground station through the micro-tether provides the drone with unlimited endurance.
Our compact smart On board Module replaces your battery, resulting in a continuous, reliable, and secure power source. Designed to run from several hours to several days, SAFE-T enables long term aerial operations.
Safer Operations
Providing a reliable power supply, with the micro-tether armoured to withstand more than 100 kg of traction, unbroken and unjammable data transfer, Safe-T guarantees a full mastering of your drone operations. It allows safer missions in complex scenarios, and a complete protection of surrounding equipment and people.Designed to be in line with Civil Aviation laws, our system brings a greater legal flexibility of operations.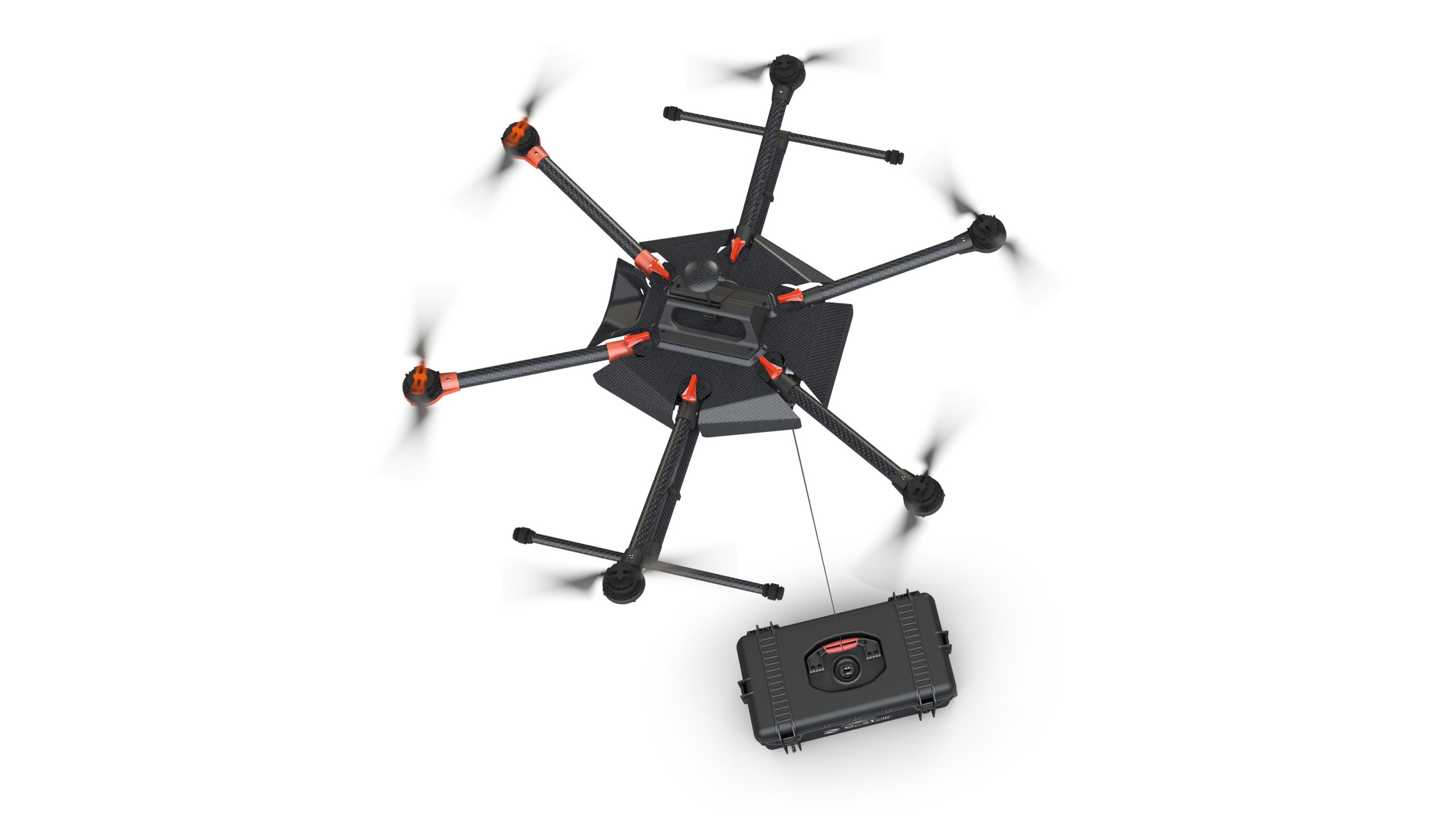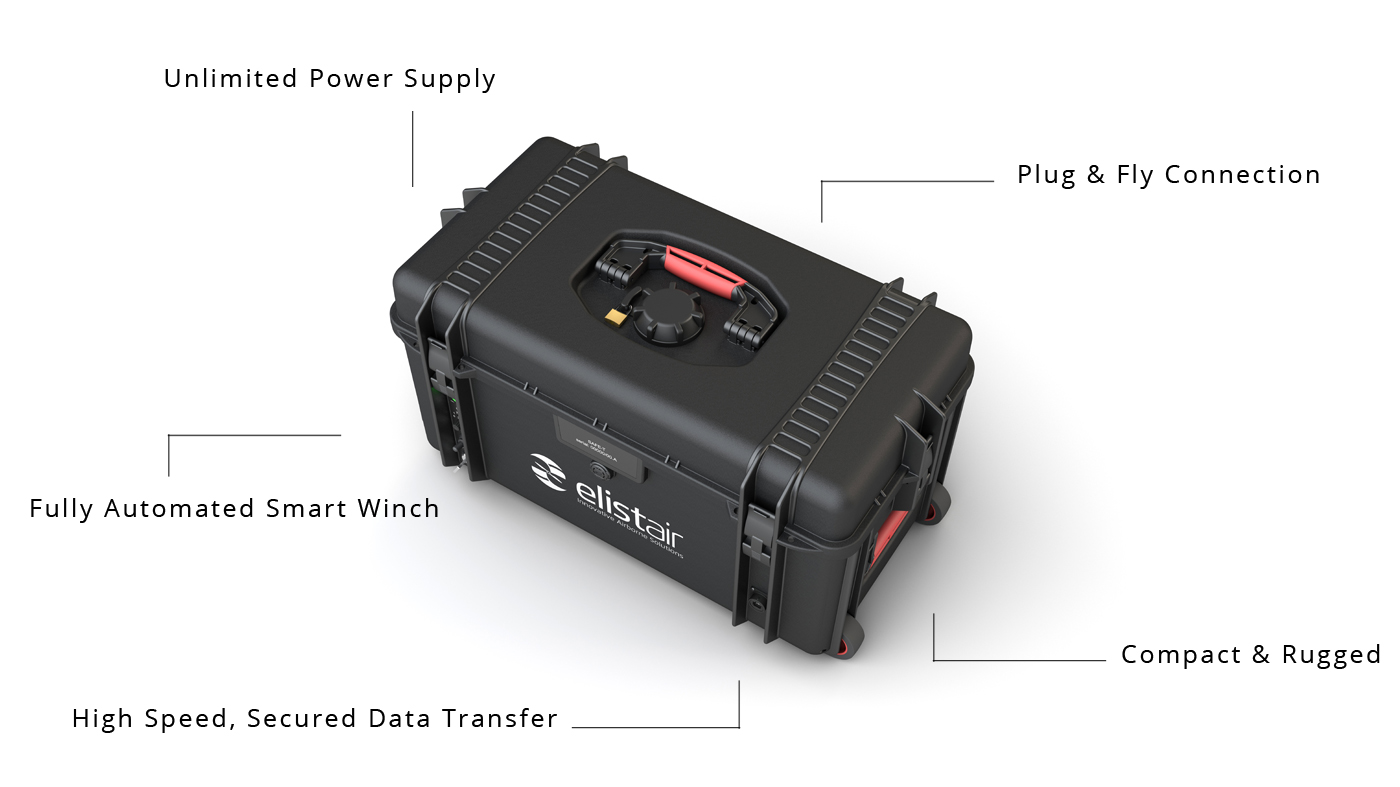 Simple by Design
We have worked hard to make this powerful tool compact, simple and easy to use. Easily carried by a single operator, Safe-T incorporates a smart and automated winding system, allowing its user to focus on the flight and quality of the data he needs.The smart On board Module is compact and can fit in the common battery space of your drone.