Product Description
Introducing High-T
Rugged Tethered Station for Drones
High-T is a compact and robust tethered station for drones. Designed for demanding missions in all environments, it offers continuous aerial observation capabilities to:
Law Enforcement / Police forces
Firefighters
Security Companies
Emergency First Responders
High-T has been built for the field, and is based on Elistair proprietary micro-tether technology.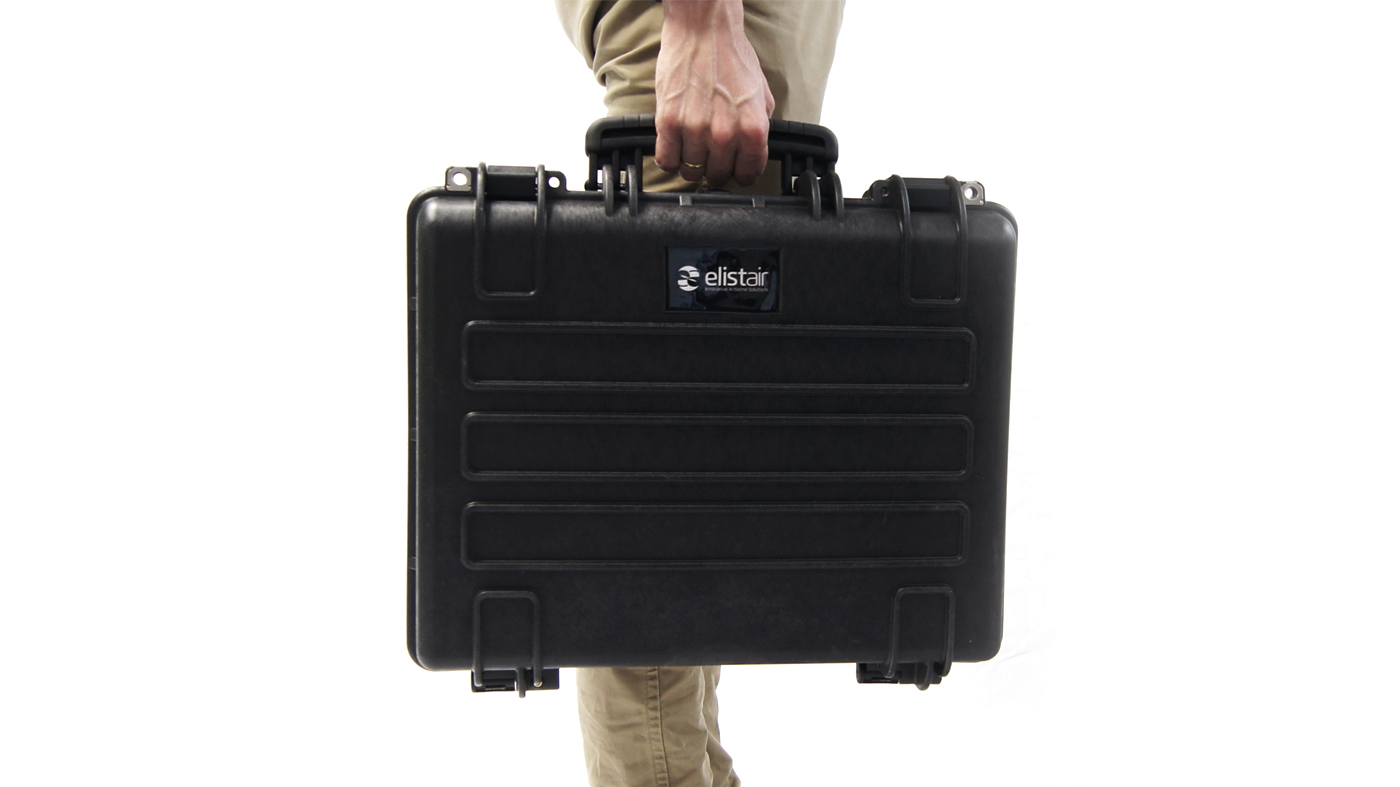 Compact But Powerful
Drones are know to be easily transportable, quick to deploy, and flexible. Tethered stations should be too. That's why we created this compact, simple, but powerful solution:
Output Power: up to 1500W
Unhackable Data Connection
Micro-tether length: 50 meters
All-weather: IP65 rating
Smart Safety Battery Device
HIGH-T enables you to tether/untether your drone at will, in the blink of an eye, with its smart Onboard Module replacing your battery.
Micro-Tether technology
High-T is based on Elistair micro-tether proprietary technology. Extremely light, it offers key assets to your drone operations :
Unlimited and reliable power supply
Safer flights thanks to its kevlar core
Unhackable communications / video / control
Thanks to its unique Watt / Gram ratio, it enables you to transform your standard battery-powered drone into a tethered-power aircraft with extended capabilities, for long-staring missions.